Anna Christie *** (1930, Greta Garbo, Charles Bickford, George F Marion, Marie Dressler) – Classic Movie Review 2917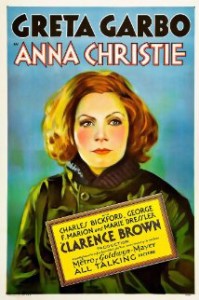 In 1930 a nervous MGM studio advertised their biggest star's long-delayed début in the talkies rather sensibly with 'Garbo talks!' And so, after more than half an hour of screen time, she finally does: "Gif me a visky with chincher ale on the saide – and don't be steengy, baby!'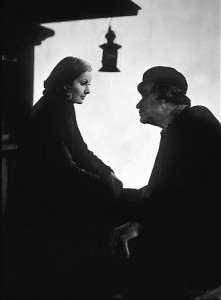 Perhaps surprisingly, the American public lapped up the Swedish star's heavy Stockholm accent and the stage was set for Garbo's biggest conquests to come – Camille, Queen Christina, Anna Karenina and Ninotchka.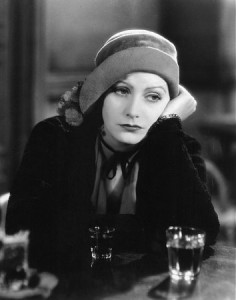 Though enjoyable, and entertaining with allowances made for its great age and its static, stagey nature, Anna Christie is probably better as a phenomenon than a film. That is mainly because director Clarence Brown and screen-writer Frances Marion make such heavy weather of a literal transcription of Eugene O'Neill's hard-going play about the romance of a seaside prostitute, Anna Christie (Garbo), and a brutish, muscular Irish sailor, Matt Burke (Charles Bickford).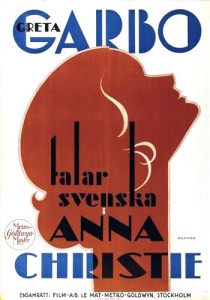 There's nice work, though, by Garbo, Bickford and Marie Dressler (in a rare serious role in her entire career as a screen actress) as Marthy, and by George F Marion Sr, who re-creates his role as the seaman father Chris from the 1923 silent version that starred Blanche Sweet.
Also in the cast are James T Mack, Lee Phelps and Jack Baxley.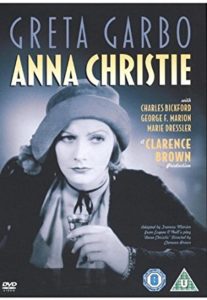 A DVD is available, and it is also included in Warner Home Video's The Greta Garbo Signature Collection (2011) [DVD], along with Mata Hari, Queen Christina, Anna Karenina, Camille and Ninotchka.
Eventually, in 1939 with Ninotchka, a nervous MGM studio advertised their biggest star's long-delayed début in comedies rather sensibly with 'Garbo laughs!' – a riposte to the 'Garbo talks!' slogan, of course.
http://derekwinnert.com/ninotchka-1939-greta-garbo-melvyn-douglas-ina-claire-bela-lugosi-classic-movie-review-1856/
© Derek Winnert 2015 Classic Movie Review 2917
Check out more reviews on http://derekwinnert.com