Andrei Rublev ***** (1966, Anatoliy Solonitsyn, Ivan Lapikov, Nikolay Grinko) – Classic Movie Review 4212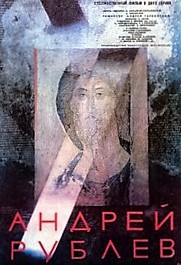 This re-creation of imaginary events in the life of the 15th-century icon painter Andrei Rublev (Anatoliy Solonitsyn) is one of director Andrei Tarkovsky's movie masterpieces, along with Ivan's Childhood (1962), Mirror (1975) and The Sacrifice (1986). In the screenplay also written by Tarkovsky with Andrey Konchalovskiy, Rublev gives up painting after killing a man during a peasant uprising, but eventually turns to making icons.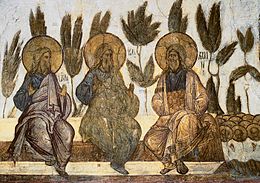 Tarkovsky's epic film is a long, utterly involving, beautifully shot discussion of the role of the artist in society and a marvellous conjuring up of the medieval way of life. It is filmed by cinematographer Vadim Yusov in black and white, but in eye-catching colour for the icons sequences to show them in all their glory.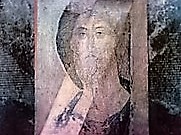 Also in the cast are Ivan Lapikov, Nikolay Grinko, Nikolai Sergeyev, Irma Raouch, Nikolai Bourliaiev and Youn Nassarov.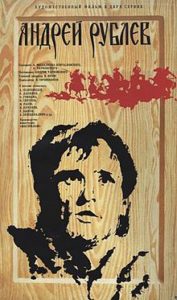 It was filmed and then shown to selected people in private screenings in the winter of 1966 but shelved by the Soviets until the first official screening in February 1969 in Moscow, followed by a screening at the 1969 Cannes Film Festival, where Tarkovsky won the FIPRESCI Prize, and finally shown in Russia in 1971. The French Syndicate of Cinema Critics voted it Best Foreign Film in 1971. International distribution finally started in 1973.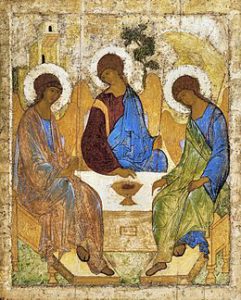 It originally ran 205 minutes, with other versions at 145 minutes (UK),  (re-edited),  (re-edited),  (2004 re-release) and  (Blu-ray).
© Derek Winnert 2016 Classic Movie Review 4212
Check out more reviews on http://derekwinnert