Amélie (Le fabuleux destin d'Amélie Poulain] ***** (2001, Audrey Tautou, Mathieu Kassovitz, Rufus) – Classic Movie Review 218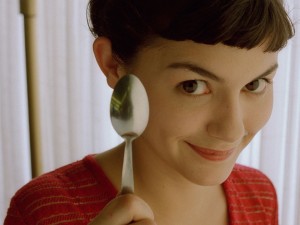 The devastatingly skilled, appealingly gamine Audrey Tautou melts all hearts in this vivacious, quite adorable 2001 French charmer from Jean-Pierre Jeunet, the director of Alien: Resurrection (1997).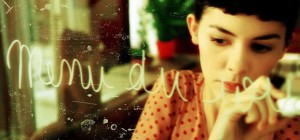 Tautou, then 25, plays an over-imaginative young Parisian woman, Amélie Poulain, who vows to bring happiness to other people, and sets about making their dreams come true. In the process she finds true love, with a man (Mathieu Kassovitz) whose picture she finds at a photo booth.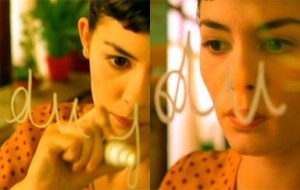 This is a deliciously sweet, lovely romantic comedy slice of whimsy, with a marvellous production (by Jean-Marc Deschamps), gorgeous cinematography (by Bruno Delbonnel), a delightful catchy Paris-influenced score (by Yann Tiersen), delicious set designs (by art director Aline Bonetto and set decorator Marie-Laure Valla) and inspired handling by director Jean-Pierre Jeunet. The witty, clever screenplay is by Guillaume Laurant, based on his original screen story written with Jeunet. Original title Le Fabuleux Destin d' Amélie Poulain.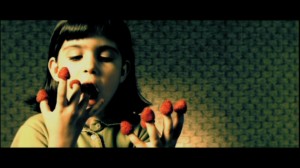 Nominated for five Oscars, including Best Foreign Language Film, it failed to win any. Tautou wasn't even nominated. Back home in France, it won four Césars, including Best Film, Director, Music and Production Design, but again nothing for Tautou.
A huge hit, it grossed $175million worldwide.
Tautou went on to star in The Da Vinci Code (2006), Coco Before Chanel (2009) and Thérèse Desqueyroux (2012).
A Broadway musical version was announced in August 2013.
http://derekwinnert.com/alien-resurrection-classic-film-review-192/
© Derek Winnert Classic Film Review 218
Check out more reviews on derekwinnert.com