Almost Famous **** (2000, Billy Crudup, Patrick Fugit, Kate Hudson, Frances McDormand) – Classic Movie Review 610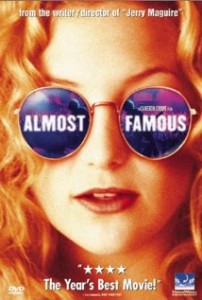 Writer-director Cameron Crowe's Oscar-winning 2000 film is a semi-autobiographical treat from the maker of Jerry Maguire.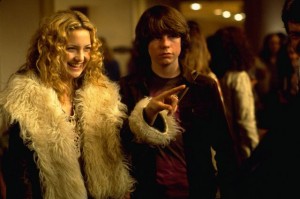 Patrick Fugit (aged 18) stars in his feature debut as William Miller,  a thrilled 15-year-old rock fan, who long ago and far away, right back in 1973, grabs his chance to tour with his favourite (fictional) band called Stillwater, writing for the real Rolling Stone magazine. But, the question is, will the mix of sex and drugs and rock 'n roll prove too much for him? A groupie called Penny Lane (Kate Hudson) loves the band's leader Russell Hammond (Billy Crudup), but befriends the ambitious but vulnerable boy in a sharp and sassy story, based on Crowe's own life.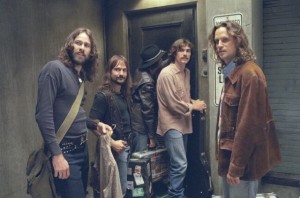 Almost Famous is perhaps not quite as good as Crowe's Jerry Maguire, maybe, and certainly not as popular. But this beautifully crafted, labour-of-love nostalgia item is extremely well-acted, funny, fresh and real. And Crowe's script is incisive, colourful, witty and clever. It won the Oscar for Best Original Screenplay.
Impressive young newcomer Patrick Fugit enjoys his 15 minutes of movie fame as William Miller, Goldie Hawn's daughter Kate Hudson shot to stardom as the groupie and Frances McDormand scores a lot of laughs in a comic field day as the boy's over-protective mother Elaine. Hudson and McDormand were both Oscar nominated as Best Actress in a Supporting Role. Hudson won a Golden Globe as Best Actress in a Supporting Role and so did the film as Best Motion Picture – Comedy/Musical.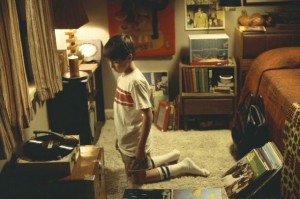 Jason Lee, Zooey Deschanel, Michael Angarano, Noah Taylor, Fairuza Balk, Anna Paquin, Jimmy Fallon and Philip Seymour Hoffman are also in the hand-picked cast.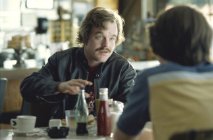 Hoffman portrays rock journalist Lester Bangs.
There is a great soundtrack, too, as plenty of fun sounds of the Seventies jolly it along.
Almost Famous runs 122 minutes but the Director's Cut is 162 minutes long.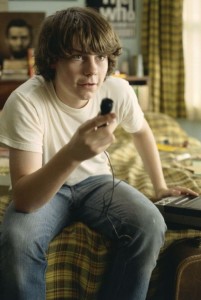 Fugit grew three inches and his voice also broke while filming. He never became a big star but he's kept working. Crowe has created a series of scripts that, though praised by critics, are thought offbeat and difficult to market, including We Bought a Zoo in 2011, his first since Elizabethtown in  2005.
It contains strong language, drug use and brief nudity.
© Derek Winnert 2013 Classic Film Review 610 derekwinert.com