All Night Long *** (1981, Gene Hackman, Barbra Streisand, Diane Ladd, Dennis Quaid) – Classic Movie Review 4072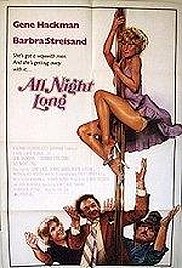 Director Jean-Claude Tramont's quirky 1981 comedy stars Gene Hackman as a man called George Dupler who is having a midlife crisis. He is a married executive who loses his temper and is relegated to being manager of an all-night supermarket and becomes attracted to daffy suburban housewife Cheryl Gibbons (Barbra Streisand), who is the mistress of his teenage son Freddie (Dennis Quaid).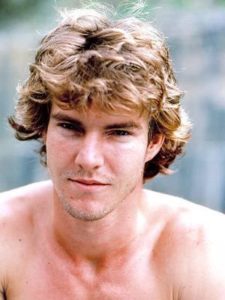 This is essentially a decent little film but it became overblown when Streisand became involved soon after the movie had started production. However it boasts sprightly performances from Hackman, Quaid and Diane Ladd as Hackman's wife Helen, and Kevin Dobson as Bobby Gibbons, Streisand's husband and Hackman's cousin.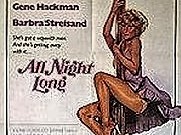 The miscast Streisand is seen on far from her best form in a role that doesn't suit her that she took over from Lisa Eichhorn, who might have been more convincing.
It turned out to be an unmemorable costly box-office flop, and is now a forgotten movie. However it is worth a look for Hackman's estimable performance and for some genuine wit in W D Richter's unusual screenplay.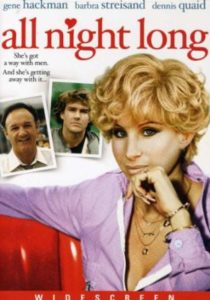 Also in the cast are William Daniels, Ann Doran, Annie Girardot, Hamilton Camp, Terry Kiser, Charles Siebert, Vernee Watson, Jim Nolan, Judy Kerr, Marilyn Gates, Raleigh Bond, Mitzi Hoag, James Ingersoll, Tandy Cronyn, Len Lawson, Vernee Watson-Johnson, Chris Mulkey, Steven Peterman, Richard Stahl, Faith Minton, Jessie Lawrence Ferguson, Nicholas Mele, Joe Jacobs, Demetre Phillips, Lomax Study, Bonnie Bartlett, Eunice Christopher, Virginia Kiser, Irene Tedrow, Peggy Pope, Marilyn Tokuda, Hamilton Camp, Gary Allen, Charles White-Eagle and Adrienne Leonetti.
© Derek Winnert 2016 Classic Movie Review 4072
Check out more reviews on http://derekwinnert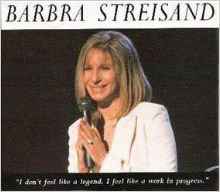 Derek Winnert is the author of  Barbra Streisand Quote Unquote.