All About Eve ***** (1950, Bette Davis, Anne Baxter, George Sanders, Celeste Holm, Marilyn Monroe, Gary Merrill, Hugh Marlowe, Thelma Ritter) – Classic Movie Review 76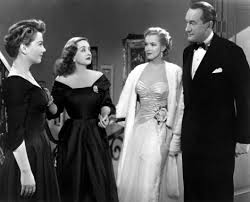 'Fasten your seatbelts, it's going to be a bumpy night' – Margo Channing.
This scalding expose of backstage life triumphed at the 1951 Academy Awards. It was the Best Picture and six-Oscar-winner and for many years held the record of 14 Academy Award nominations till Titanic equalled it in 1998. Oscar-nominated Bette Davis (aged 42) conquers all as Margo Channing, a Broadway star close to her use-by date, who makes the terrible mistake of allowing Anne Baxter's nice-seeming aspiring ingénue actress Eve Harrington to get under her defences. As day leads to night, ambition inevitably leads to betrayal.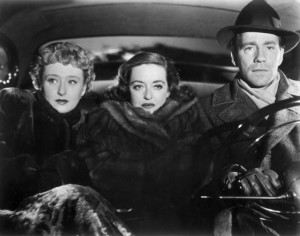 You'd think butter wouldn't melt in Eve's mouth but it turns out she's actually the hard, scheming bitch Margo only appears to be. Davis shows Margo to be a complicated, layered character, as her deliriously bitchy exterior hides a warm and even vulnerable human being. George Sanders co-stars as Margo's match, the waspishly bitchy theatre critic Addison DeWitt, who knows all about Baxter but apparently loves her anyway.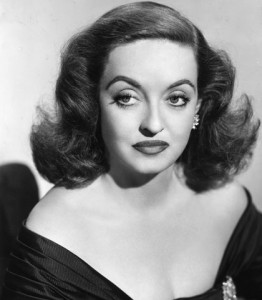 The scintillating players spit out the cracklingly witty one-liners ('all of a sudden she's playing Hamlet's mother'; 'you won't bore him honey, you won't even get a chance to talk') in the devilishly clever script, which oozes insider's knowledge of real-seeming, cynical backstage atmosphere.
Fuelled by a million cigarettes, Davis's croaky, staccato performance, which seems to capture her own persona but she supposedly based on Tallulah Bankhead, is at the top of her game, no doubt helped by having to beat off the competition from Baxter and Sanders, who are also working at their peak.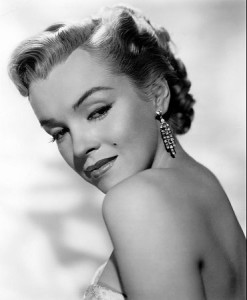 Marilyn Monroe has an eye-catching, amusing walk-on as a dumb starlet called Miss Claudia Casswell – 'a graduate of the Copacabana school of acting.'  Small though it is, it provides one of Monroe's earliest important roles. Davis's real-life husband-to-be Gary Merrill plays director Bill Simpson, Hugh Marlowe is playwright Lloyd Richards, while Celeste Holm, Thelma Ritter (both Oscar nominated) and Barbara Bates are all memorable in support.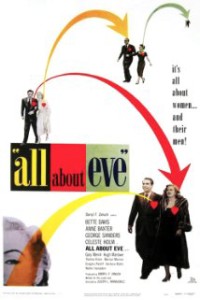 Aside from the actors, the movie is an outstanding achievement and triumph for Joseph L Mankiewicz (mastermind of the 1963 Cleopatra). As writer, Mankiewicz keeps the story dynamic, the characters exciting and the sparkling dialogue coming at ya thick and fast. And, as director, he keeps a long film, based on Mary Orr's 1946 Cosmopolitan story The Wisdom of Eve, on the boil.
The film won the 1951 best picture Academy Award and took five other Oscars, including two for Mankiewicz as writer and director. It was the second year running that Mankiewicz won both writer and director Oscars, after his 1950 successes with A Letter to Three Wives. There were also Oscars for Sanders as Best Supporting Actor, for the black and white costume design (Edith Head, Charles LeMaire) and sound recording (W D Flick, Roger Heman).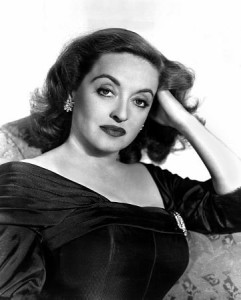 It spawned the Seventies hit Broadway and London stage musical Applause! with Lauren Bacall. When Bacall left the show, Baxter took over. Creepily, Baxter also inherited Davis's TV show Hotel in the Eighties when she was ill after the pilot.
After considering Jeanne Crain and Donna Reed, Mankiewicz finally picked Baxter as Eve because she showed a 'bitch virtuosity'. Claudette Colbert, Marlene Dietrich, Gertrude Lawrence and even Tallulah Bankhead herself were in the running for Margo. Producer Darryl F Zanuck didn't like or want Davis, but Mankiewicz , even warned of the difficulties of working with her, did. They got on famously. No trouble at all.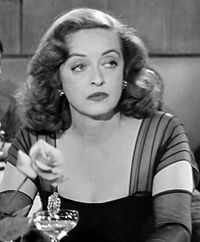 Davis, who first met Merrill on set, was in the middle of a divorce from third husband William Grant Sherry. Allegedly, her famous rasping, croaky vocals come not from her habit of smoking and drinking too much but from shouting at Sherry, and finally bursting a blood vessel through screaming at him. Very Margo Channing! Mankiewicz thought the voice perfect for Margo.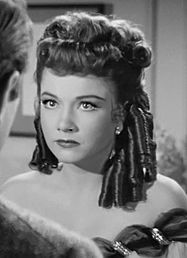 Baxter successfully campaigned for a Best Actress not Best Supporting Actress Oscar, bringing her into competition with Davis, and effectively splitting the vote and ensuring Davis didn't win (Judy Holliday did for Born Yesterday).
The theatre scenes were shot at San Francisco's Curran Theatre, Geary Street.
All About Eve originated in an anecdote told to Mary Orr by actress Elisabeth Bergner. While performing in the Broadway play version of The Two Mrs Carrolls in 1943-44, a young fan turned up at the stage door and Bergner befriended her and employed her as an assistant but regretted her generosity when the woman tried to undermine her.
Sanders's DeWitt to Baxter's Eve: 'You're an improbable person, Eve, and so am I. We have that in common. Also a contempt for humanity, an inability to love or be loved, insatiable ambition – and talent. We deserve each other.'
Sanders's DeWitt to Monroe's Claudia Caswell: 'That is not a waiter, my dear, that is a butler.'
Caswell: 'Well, I can't yell "Oh butler!" can I? Maybe somebody's name is Butler.'
DeWitt: 'You have a point. An idiotic one, but a point.'
http://derekwinnert.com/the-two-mrs-carrolls-1947-humphrey-bogart-barbara-stanwyck-alexis-smith-nigel-bruce-classic-movie-review-2256/
© Derek Winnert 2013 Classic Movie Review 76
Check out more reviews on http://derekwinnert.com/