After Louie *** (2017, Alan Cumming, Zachary Booth, Sarita Choudhury) – Movie Review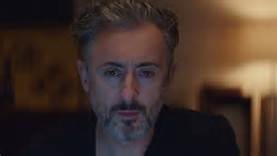 Alan Cumming stars as 55-year-old New York City artist Sam, who seeks to make a video about the life of his friend, who died in the 1980s and 1990s era when they were AIDS activists and members of ACT UP.
Sam picks up and starts a relationship of sorts with a much younger man Braeden (Zachary Booth), who, it turns out has a long-term boyfriend, Lukas (Anthony Johnston), and challenges Sam's understanding of the past and of contemporary gay life.
With Sarita Choudhury as Sam's understanding best friend Maggie, Patrick Breen and Wilson Cruz as his best friends Jeffrey and Mateo, who suddenly announce they have just married, and Everett Quinton as his old friend and tutor Julian who comes to stay, the acting is excellent – warm and convincing all round. 
The script is ambitious and intelligent but with a number of rough edges, which is hardly surprising as it boldly and bravely tackles several big issues like AIDS, sex, ageing and death. But, overall, it comes through as a valuable experience. Cumming certainly holds it all together firmly. It is co-written and directed by Vincent Gagliostro and actor Anthony Johnston, and is a credit to both of them.
Cumming points out the film's theme succinctly: 'A lot of young gay guys are like, who cares about the Aids crisis?'
© Derek Winnert 2017 Movie Review
Check out more reviews on http://derekwinnert.com