Adam's Rib ***** (1949, Spencer Tracy, Katharine Hepburn, David Wayne, Tom Ewell, Judy Holliday, Jean Hagen) – Classic Movie Review 3854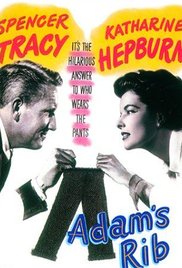 Director George Cukor's smart and sophisticated 1949 winner is one of the great Spencer Tracy and Katharine Hepburn comedies. The superb and superlative star pair are on top form as Adam and Amanda Bonner, wedded attorneys warring on opposite sides over a trial of attempted murder.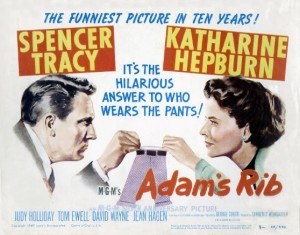 The clever and witty writing from Tracy and Hepburn's close friends, husband and wife team, Ruth Gordon and Garson Kanin, is matched in a perfect dovetail by director Cukor's smooth, polished and zestful handling.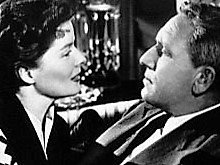 It also showcases the rising young talents of Judy Holliday (hilarious as Doris Attinger, the dim young woman on trial for shooting her husband), David Wayne (as Kip Lurie), Tom Ewell (as Warren Attinger) and Jean Hagen (as Beryl Caighn), with Clarence Kolb, Hope Emerson, Eve March, Will Wright, Emerson Treacy, Elizabeth Flournoy and Polly Moran also in the cast.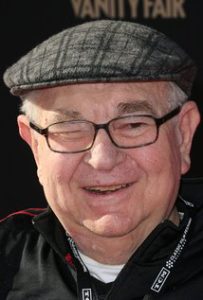 Character actor Marvin Kaplan, who died on aged 89, makes his debut as the Court Stenographer.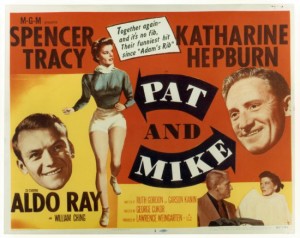 Cole Porter contributed his song 'Farewell Amanda' especially for the movie. It was remade in Bulgaria in 1956. A flop one-season TV series followed in 1973. The writers were Oscar nominated for Best Story and Screenplay and went on to write Pat and Mike (1952) for the stars. Holliday was Golden Globe nominated as Best Supporting Actress.
http://derekwinnert.com/pat-and-mike-1952-william-ching-3853/
© Derek Winnert 2016 Classic Movie Review 3854
Check out more reviews on http://derekwinnert.com