Across the Tracks *** (1990, Ricky Schroder, Brad Pitt, Carrie Snodgress, David Anthony Marshall) – Classic Movie Review 601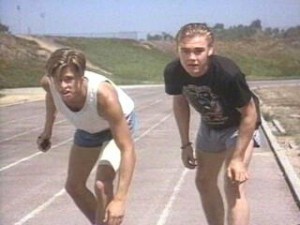 The young Brad Pitt and Rick Schroder star in writer-director Sandy Tung's 1990 drama about a kid trying to adjust to his old life when he returns from reform school.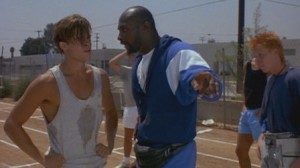 It's an agreeable youth-oriented coming-of-age tale centring on the clash between brothers – ex-reform school bad boy Billy Maloney (Schroder, aged 20) and older Joe the goodie (Pitt, already 26) – on the running track. Billy, a good runner and determined to win a track scholarship to Stanford University, suggests Billy join his high school's track team, which pits the two brothers against each other.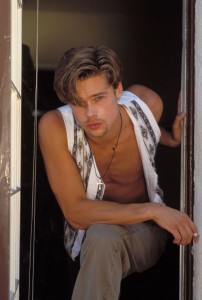 Meanwhile Billy's old rivals force him into a fight on his first day, which gets him into trouble with the school authorities. And his buddy Louie (David Anthony Marshall), a young drug dealer who was also involved in the car theft that got Billy sent to reform school, tries to make him go astray again.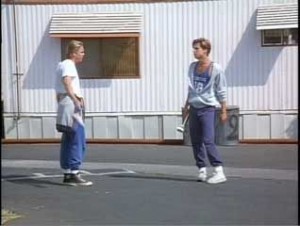 Across the Tracks is believably handled, credibly written and compelling acted, with a feeling of pace and purpose, plus a true sense of the troubles of youth. Carrie Snodgress is smashing as the lads' mother, who stands by bad boy Billy.
There's some strong language, which is cut in the TV version.
© Derek Winnert 2013 Classic Film Review 601
Check out more reviews on derekwinnert.com