Accattone ***** (1961, Franco Citti, Franca Pasut, Silvana Corsini) – Classic Movie Review 3272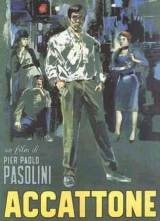 Franco Citti came to fame at 26 playing the title role in writer-director Pier Paolo Pasolini's 1961 Accattone and gives an extremely convincing and winning performance as Vittorio Cataldi, nicknamed Accattone (an Italian slang term meaning 'beggar'), a thief and pimp in Rome. Citti was nominated for the BAFTA Award for Best Foreign Actor in 1963 for his title role.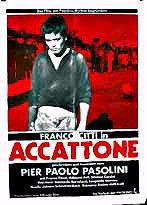 Pasolini's astonishing 1961 film debut feature is a highly imaginative slice of what can be termed poetic neo-realism or a second kind of neo-realism, since Pasolini tried to distance himself from neo-realism.
Moving from literature to film, he considered cinema to be writing with reality. He writes an original screenplay, but the film plays like a cinematic rendition of his earlier novels, particularly Boys of Life and A Violent Life, in a story of pimps, prostitutes and thieves that's the same as his novels.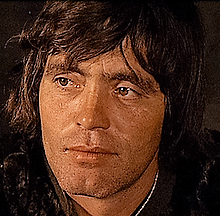 Accattone's prostitute, Maddalena (Silvana Corsini), is hurt by his rivals and sent to prison. But, now without a steady income or wish to work himself, he discovers the naive Stella (Franca Pasut) and tries to lure her into prostituting herself for him. Accattone tries to change his ways  and tries to support her, but gives up on honest labour after one day…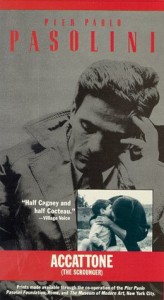 The director searingly conjures up the brutal and sordid street life he apparently knew so well in a fascinatingly detailed and rivetingly involving if grim film. Cinematographer Tonino Delli Colli delivers the startling black-and-white images, while Pasolini has a commanding hold over his use of non-professional actors and the intense mood of heightened realism he's aiming at.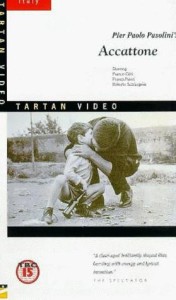 Bernardo Bertolucci is one of the assistant directors. Carlo Rustichelli adapts and arranges themes by Johann Sebastian Bach on the soundtrack.
Also in the cast are Paolo Guidi, Adriana Asti, Renato Capogna, Roberto Scaringella, Mario Cipriani, Piero Morgia, Umberto Bevilacqua, Elsa Morante, Danilo Alleva and Pollidor.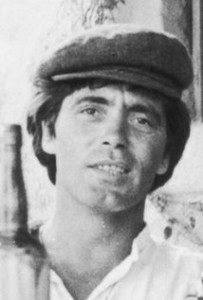 Franco Citti died in Rome aged 80 on 14 January 2016 after a long illness. He was best known for his role as Calò in Francis Coppola's The Godfather (1972) and The Godfather: Part III (1990) [saying the famous line 'In Sicily, women are more dangerous than shotguns'] and in films by Pier Paolo Pasolini.
He continued to work with Pasolini throughout the Sixties and Seventies, appearing in Mamma Roma, Pigsty, Arabian Nights and The Decameron. In 1967 he played the title role in Edipo Re, Pasolini's version of Oedipus Rex.
© Derek Winnert 2016 Classic Movie Review 3272
Link to Derek Winnert's home page for more reviews: http://derekwinnert.com/