About a Boy ****½ (2002, Hugh Grant, Nicholas Hoult, Toni Collette, Rachel Weisz) – Classic Movie Review 155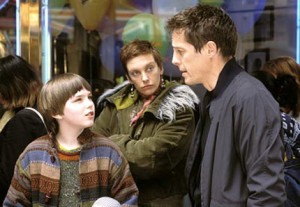 This 2002 comedy is an endearing, delightful, often hilarious movie, with a cute plot, a witty, quirky script, the smoothest of performances and polished handling by directors Chris Weitz and Paul Weitz, more famous for the American Pie movies.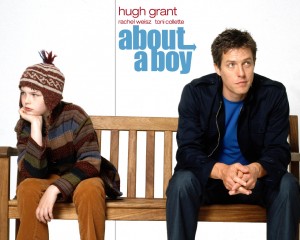 Nick Hornby's bestseller provides a gift of a part for Hugh Grant, who is perfect as the 38-year-old Englishman Will Freeman, a rich, happy wastrel with a great apartment and all the latest gadgets. For re-creation, he watches game shows on daytime TV, goes shopping and casually dates pretty women.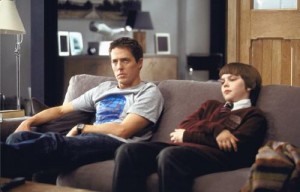 Will has been living for years on the royalties of a song written by his deceased father. Handy, that! He finds that dating single mums is the way to go. He has no emotional ties – until along comes a bullied school kid, who unfortunately sings and talks to himself unconsciously. The 12-year-old Marcus Brewer (Nicholas Hoult), attaches himself to Will, and tries to fix him up with his daft, depressed, hippy single mum, Fiona (Toni Collette).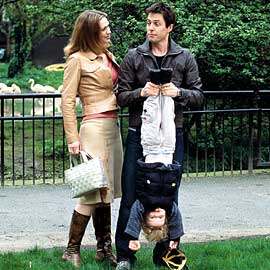 Grant mounts a charm attack as the immature grown-up slacker with a nice line in wry humour. Hoult is a hoot as the boy who teaches the adult to grow up, while the man shows the kid how to be cool at school. It's all about the boy and the man, but Collette is loyal and stalwart in support, providing just what's needed in a much less showy role than she sometimes gets.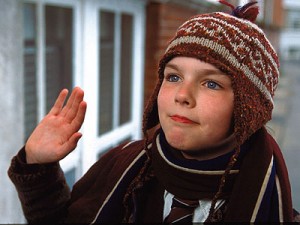 Produced by Robert De Niro's Tribeca, Britain's Working Title and France's Studio Canal, About a Boy is an honest and truthful comedy, sweet, heart warming and funny. What more could you want?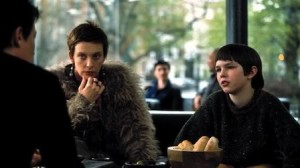 The adapted screenplay by Chris Weitz, Paul Weitz and Peter Hedges was Oscar and Bafta nominated – it's that good. Collette was nominated as Best Supporting Actress at the Baftas.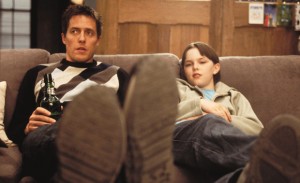 I'm glad to say it did win something though: in a world where comedy is undervalued critically and at prize-givings, the wise American Film Institute made it Film of the Year. They said: 'About a Boy is a pure comic pleasure. This mature look at immaturity is witty, smart and heartwarming without being sentimental. In a world where laughs are precious, yet film comedy is undervalued, About a Boy is a tonic for what ails us. Hugh Grant proves once again that his charm is boundless.'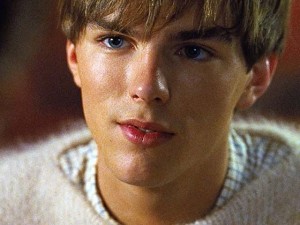 It was Hoult's first leading role in a feature film, but he had already worked since the age of eight in film, television and theatre. He bought a cycle with his earnings from the film. He was given a PlayStation, one of his character's jackets and his character's hamster by the directors. Hoult said later: 'Hugh was brilliant. He helped me a lot by giving me ideas and teaching me something new every day. He really helped me get into my role. He's my idol now.'
Also in the cast are Rachel Weisz (as Rachel), Sharon Small, Madison Cook, Jordan Cook, Nicholas Hutchison, Ryan Speechley, Joseph Speechley, Victoria Smurfit, Augustus Prew and Nat Gastiain Tena.
© Derek Winnert 2013 Classic Film Review 155 derekwinnert.com