A Shock to the System **** (1990, Michael Caine, Elizabeth McGovern, Peter Riegert, John McMartin, Swoosie Kurtz, Will Patton) – Classic Movie Review 3991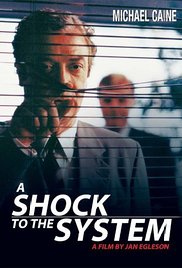 Director Jan Egleson's teasing 1990 Manhattan-set yuppie thriller, based on the 1984 novel by British writer Simon Brett, gives Michael Caine an ideal role as Graham Marshall, a Madison Avenue advertising executive who finds that murder is the ideal solution to the problems of a nagging wife (Swoosie Kurtz) and a younger man, Robert Benham (Peter Riegert), who steps into the job he was expecting.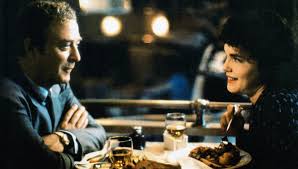 Then just two obstacles remain for the big advertising firm's murderous schemer, in the persons of his suspicious new love Stella Anderson (Elizabeth McGovern) and a Columbo-style dogged police detective called Lieutenant Laker (Will Patton).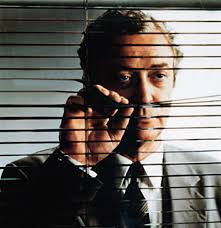 Taking his cue from Dennis Price in Kind Hearts and Coronets, Caine is a funny debonair delight in this wickedly delicious, immoral black comedy thriller, which keeps you thoroughly amused and entertained as it keeps you continually guessing.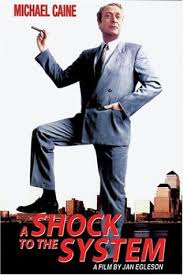 Also notable in the cast are John McMartin (as the Michael Caine character's friend George Brewster), Jenny Wright and Barabara Baxley. The witty screenplay is by Andrew Klavan. Caine rightly recalls: 'It was a lovely little film.'
Samuel L Jackson appears briefly as a three-card Monte dealer on the street with one line of dialogue.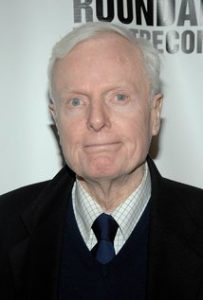 John McMartin died of cancer on 6 July 2016, aged 86. His first taste of fame was in the 1966 Broadway musical Sweet Charity in a Tony-nominated performance as the nebbish accountant Oscar, which he reprises in the 1969 movie Sweet Charity. He was a noted character actor in many films such as All the President's Men (as Foreign Editor), Brubaker (1980), Blow Out (1981), Pennies From Heaven (1981), Legal Eagles (1986), Kinsey (as Huntington Hartford) and No Reservations (2007).
© Derek Winnert 2016 Classic Movie Review 3991
Check out more reviews on http://derekwinnert.com