A Month by the Lake ***½ (1995, Vanessa Redgrave, Edward Fox, Uma Thurman, Alida Valli, Alessandro Gassman, Carlo Cartier) – Classic Movie Review 4248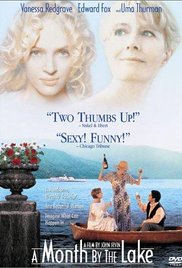 Italy's Lake Como vies with Vanessa Redgrave as the formidable main attraction of director John Irvin's elegantly made, charming 1995 film version of a good old-fashioned tale from an H E Bates novella.
In the slim but affecting yarn, set in 1937, Miss Bentley (Redgrave) goes on holiday to an idyllic spot in Italy and falls in love with Major Wilshaw (Edward Fox) after clashing with tall young American nanny Miss Beaumont (Uma Thurman).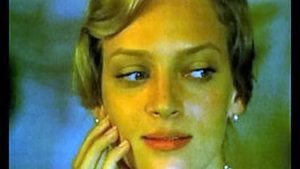 Those who remember other movies of Bates's work like Dulcima and Triple Echo will know the kind of thing to expect – a bit of frustrated sexual tension, a touch of nostalgic old-style atmosphere, some sharp dialogue, a quiver of passion above a few stiff upper-lips all set against a shimmering background.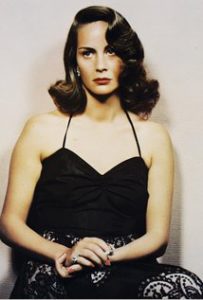 The faultless British star duo are past masters of this kind of thing and it is very hard for them to put a foot wrong, though an uncomfortable Thurman stumbles all too easily. Happily, Alida Valli, so memorable in The Third Man (1949) and Eyes Without a Face (1960), and Hitchcock's and Visconti's star in The Paradine Case and Senso from years ago, leads the home team of Italians, as Signora Fascioli.
Trevor Bentham writes the screenplay, the music is by Nicola Piovani and the photography is by Pasqualino De Santis.
© Derek Winnert 2016 Classic Movie Review 4248
Check out more reviews on http://derekwinnert