A Guy Named Joe **** (1944, Spencer Tracy, Irene Dunne, Van Johnson, Lionel Barrymore, Ward Bond, Esther Williams, James Gleason) – Classic Movie Review 4257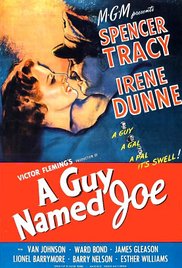 Director Victor Fleming's 1944 MGM sentimental wartime fantasy is much beloved of Steven Spielberg and Richard Dreyfuss, who remade it in 1989 as Always.
Spencer Tracy stars as Major Pete Sandidge, a fighter pilot who is killed in action but is sent back to Earth from heaven by The General (Lionel Barrymore) as a ghost to watch over his girlfriend Dorinda Durston (Irene Dunne) and, unseen by anyone, becomes coach and guardian angel to pilot-in-training Ted Randall (Van Johnson).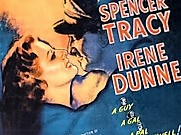 Dorinda has remained faithful to her lost love Pete, but, sent to New Guinea, Ted pursues her, and an ambivalent Pete has to watch over the developments of her new love with potential boyfriend and future partner Ted.
A Guy Named Joe is a likeable and appealing film, which would have meant more to wartime audiences with its timely themes. However it still seems sweet and entertaining. It is well written and meticulously crafted, and predictably Tracy is charismatic, and Johnson is surprisingly good too. With the screenplay written by the later blacklisted Dalton Trumbo, Chandler Sprague and David Boehm were Oscar-nominated for Best Original Story.
Also in the cast are Ward Bond, Esther Williams, James Gleason, Barry Nelson, Henry O'Neill, Addison Richards, Charles Smith and Don DeFore.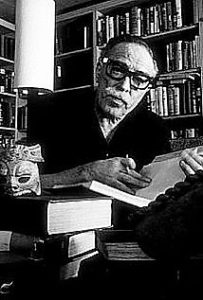 Though left out here, Trumbo won Oscars for Roman Holiday (1953) and The Brave One (1956) and was nominated for Kitty Foyle (1940).
© Derek Winnert 2016 Classic Movie Review 4257
Check out more reviews on http://derekwinnert