A Child Is Waiting **** (1963, Burt Lancaster, Judy Garland, Bruce Ritchey, Gena Rowlands, Steven Hill, Paul Stewart) – Classic Movie Review 4246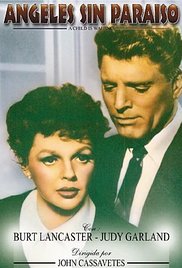 Burt Lancaster gives a commanding performance as Dr Matthew Clark, the psychiatrist in charge of an institution for mentally handicapped children in this sincere, moving and emotionally wrenching 1963 movie version of acclaimed American writer Abby Mann's acclaimed TV drama.
Among the other admirable performances in the film are Judy Garland's obsessive music teacher Jean Hansen, Bruce Ritchey as Reuben Widdicombe, the child she gets emotionally involved with, plus Gena Rowlands and Steven Hill as the child's worried mom and pop, Sophie and Ted Widdicombe.
With Mann writing his own adapted screenplay, it is steered smoothly to the cinema by liberal-minded producer Stanley Kramer, who two years earlier had brought Mann's Judgment at Nuremberg successfully to the big screen (also with Lancaster and Garland).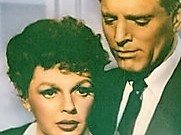 Unexpected choice as director John Cassavetes, though famed for much more experimental and edgy stuff, does a top-notch job, fired by the emotional power of the story.
It was Rowlands's first film with her husband Cassavetes. Also in the cast are Bruce Ritchey, Steven Hill, Paul Stewart, Gloria McGehee, Lawrence Tierney, Elizabeth Wilson, Barbara Pepper, John Marley, Bill Mumy, June Walker, Mario Gallo and Frederick Draper.
© Derek Winnert 2016 Classic Movie Review 4246
Check out more reviews on http://derekwinnert