A Beautiful Mind **** (2001, Russell Crowe, Ed Harris, Jennifer Connelly, Christopher Plummer, Paul Bettany) – Classic Movie Review 863
In director Ron Howard's moving and distinguished 2001 film, Oscar-nominated Russell Crowe gives a performance to crow about as real-life maths genius John Nash, afflicted with the terrible curse of paranoid delusions and schizophrenia. After his meteoric rise with the ability to solve problems that baffled the greatest of minds, he overcomes years of suffering to win the Nobel Prize.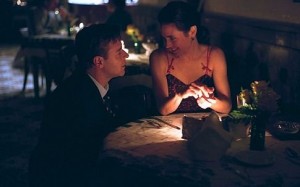 Jennifer Connelly won a best supporting actress Oscar as his frantic wife, Alicia. Howard's posh, polished, absorbing drama also won best picture, adapted screenplay and director awards.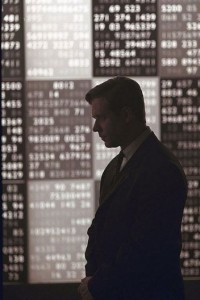 Crowe's Oscar chances were thought to have been damaged by a dustup at the Bafta awards. Out of eight nominations, there were just the four Oscar wins.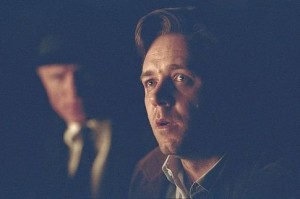 Akiva Goldsman makes a meaty job of adapting the book by Sylvia Nasar. Goldsman made his first film as director in 2014, A New York Winter's Tale, employing both Crowe and Connelly.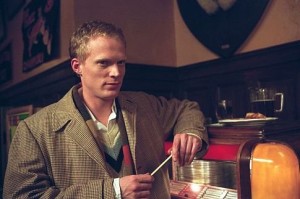 Connelly and co-star Paul Bettany (who plays Charles) married on 1 January 2003, and they now have two children.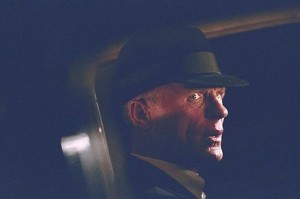 Ed Harris, Christopher Plummer (Dr Rosen), Josh Lucas, Adam Goldberg, Anthony Rapp, Jason Gray-Stanford, Judd Hirsch, Austin Pendleton, Vivien Cardone, Jill Marie Simon, Victor Steinbach and Rance Howard are also in the classy cast.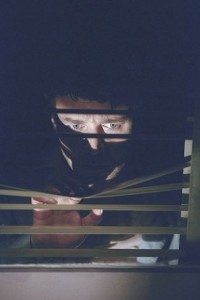 Roger Deakins provides the polished cinematography. Howard employed Bettany again for his 2006 film The Da Vinci Code. The equations seen on the classroom chalk boards are written by the real Nash. The film was shot in sequence to help Crowe develop a consistently progressing manner of behaviour.
While the film is inspired by Nash's life, elements from his life were deliberately omitted. Entertainment Weekly reported that the film-makers wanted to mention Nash's bisexuality, but they feared this would make the wrong connection between homosexuality and schizophrenia, so they abandoned it. This connection was based on now-discredited psychological studies that first appeared in the late 1950s.
John Nash (aged 86) was killed on 24 May 2015 in a car crash in New Jersey along with his wife, Alicia.
http://derekwinnert.com/a-new-york-winters-tale-colin-farrell-film-review/
(C) Derek Winnert 2014 Classic Film Review 863 derekwinnert.com