Seven Psychopaths **** (2012, Colin Farrell, Woody Harrelson, Sam Rockwell, Tom Waits) – Movie Review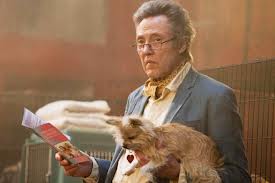 'Put your hands up.'
'No.'
'What?'
'I said no.'
'Why not?'
'I don't want to.'
'But I've got a gun.'
'I don't care.'
'That doesn't make any sense.'
'Too bad!'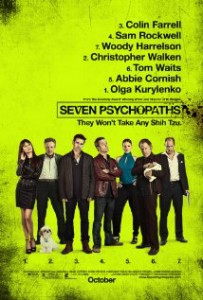 With its delicious, ultra-witty script and dazzling direction by playwright and Oscar winner Martin McDonagh (in his first film since the 2008 hit In Bruges), Seven Psychopaths is nothing short of brilliant. Involving, entertaining, hilarious and scary, it's a black-comedy crime thriller gem.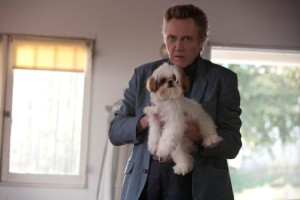 The music is clever and visuals cool thanks to Carter Burwell's fine score and Ben Davis's striking cinematography. It helps a lot that the acting is perfect, with Christopher Walken a knockout and Sam Rockwell and Woody Harrelson (replacing Mickey Rourke after a disagreement) outstanding, all working at the top of their game.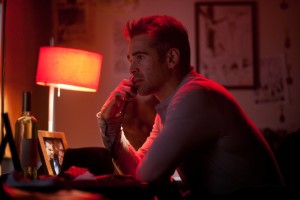 Main star Colin Farrell is really good too as a struggling Irish screenwriter who gets embroiled with dangerous LA lowlifes when his crazy crook buddies (Rockwell and Walken) make the mistake of kidnapping mobster Harrelson's beloved Shih Tzu dog. 'They won't take any shih tzu.' Ha! Ha! Then a lot of very bad things happen, well they shouldn't have messed with the dog!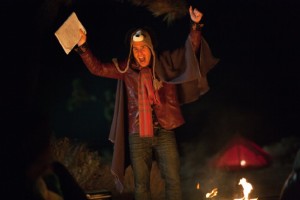 Walken manages to do the Walken turn, but keep it subtle and sophisticated, real and affecting, at the same time, etching his role of Hans into the memory. It's Walken you remember, but then you recall the others too. McDonagh's self-referential musings on film script-writing are a delight.
Cleverer and more polished than In Bruges, it's total treat for connoisseurs.
© Derek Winnert 2013 Movie Review
Check out more reviews on http://derekwinnert.com