The Birth of a Nation ***** (1915, Lillian Gish, Mae Marsh, Henry B Walthall, Miriam Cooper, Donald Crisp, Ralph Lewis) – Classic Movie Review 3782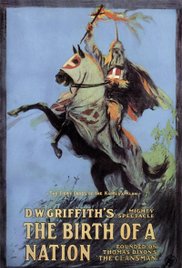 Producer-writer-director D W Griffith's racist 1915 silent movie landmark tale of two families during and after the American Civil War is the American cinema's first epic and it can still exert a strong hold on patient audiences.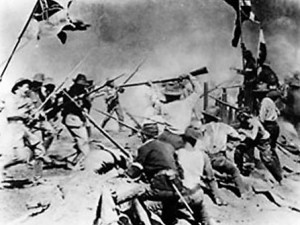 Though surrounded in controversy as despicable for its views, it retains its reputation as a seminal work of cinema. It stars Henry B Walthall, Miriam Cooper, Mae Marsh, Lillian Gish, Donald Crisp, Ralph Lewis, George Siegmann, Walter Long, Robert Harron and Elmer Clifton.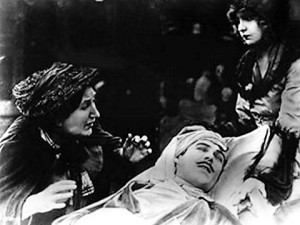 Robert Harron and Elmer Clifton play brothers, Tod and Phil Stoneman, who visit their Cameron family friends in Piedmont, South Carolina. But the Stonemans and the Camerons must join up opposite armies in the Civil War.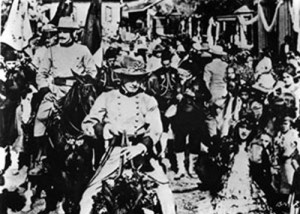 Why is one of the most racist movies of all time considered to be a masterpiece? And the answer is that, though it is certainly despicable for its views its is also important and innovative as cinema, maybe like Leni Riefenstahl's infamous Nazi propaganda film Triumph of the Will (1935).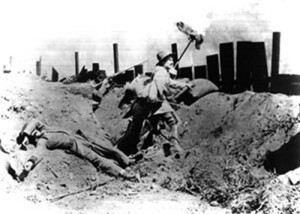 Its technical innovations moved ahead the progress of the cinema. The panning shots of swirling masses in battle are superb and there are moving family moments. But many scenes are played in static tableaux and its racist views are quite shocking. The Ku Klux Klan heroes, black villains and white actors in blackface ensure that the movie attracts continued and enduring hatred and controversy.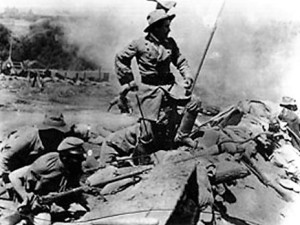 Based on Thomas Dixon Jr's novel and play The Clansman: An Historical Romance of the Ku Klux Klan, as well as the novel The Leopard's Spots by Thomas Dickson Jr, it had no written script and whole battle scenes were shot in a day. Griffith staked all his own money in its huge cost (to save money, star Lillian Gish's mother made costumes) but saw it all back when the public flocked to see it.
With its advertised 'Mighty Spectacle', it would like be known and remembered as 'the supreme picture of all time'. A hundred years on, it is not quite that but, controversy and all, it is still the foundation stone of American cinema as the dawn of a new art.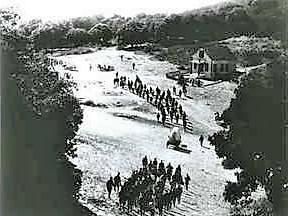 Also in the cast are Josephine Cromwell, Wallace Reid, Joseph Henabery as Abraham Lincoln who promptly gets assassinated of course, Josephine Crowell, Spottiswoode Aitken, Maxfield Stanley, Jennie Lee, Howard Gaye, Sam De Grasse, Raoul Walsh, Eugene Pallette, Elmo Lincoln, Olga Grey, Erich Von Stroheim, Bessie Love, Charles Stevens and Monte Blue. Many of the actors turned up again in Griffith's follow-up film, Intolerance (1916).
It is referenced in the 2016 film The Birth of a Nation.
© Derek Winnert 2016 Classic Movie Review 3782
Check out more reviews on http://derekwinnert.com