3:10 to Yuma **** (2007, Russell Crowe, Christian Bale, Peter Fonda, Gretchen Mol, Ben Foster, Dallas Roberts, Alan Tudyk, Vinessa Shaw, Logan Lerman) – Classic Movie Review 3908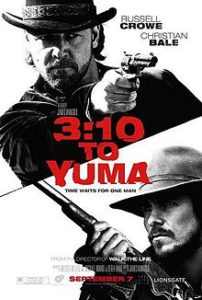 Russell Crowe and Christian Bale star in director James Mangold's strong, gritty, film noir-style 2007 Western, a commendable remake of the 1957 3:10 to Yuma, based on Elmore Leonard's  short story .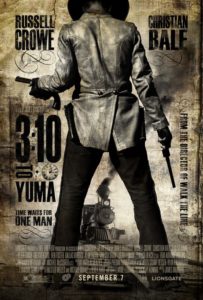 A well-cast Crowe and Bale give powerful performances, Peter Fonda enjoys himself as Byron McElroy, an experienced bounty hunter who works for the Pinkertons and is instructed to neutralise Wade, and there is good work from the supporting players – Gretchen Mol, Ben Foster, Dallas Roberts, Alan Tudyk, Vinessa Shaw and Logan Lerman.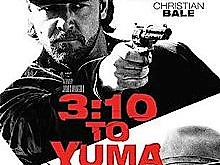 It is a fairly faithful, respectful remake so the story is the same, even keeping the character names, though the ending is different. Bale stars in Van Heflin's old role as Dan Evans, a drought-impoverished rancher who takes on the dangerous job of bringing notorious outlaw boss Ben Wade (Crowe, in Glenn Ford's old role) to justice by getting him on that 3:10 train to Yuma despite the impending arrival of his outlaw gang to free him.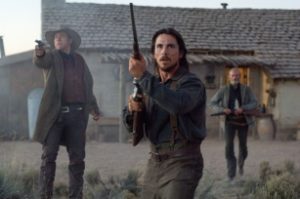 Despite the sense of deja-vu from the famous original, it is all the things it should be – gripping, tense, suspenseful and atmospheric, with exciting action topped off by a powerful shoot-out climax, and a handsome look to it. It was shot by cinematographer Phedon Papamichael in New Mexico. Marco Beltrami was Oscar nominated for Best Original Score.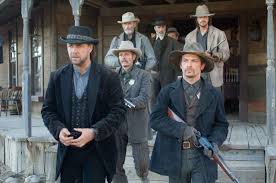 Bale is good, giving the good guy more than Heflin was able to, but the movie still belongs to the villain, and Crowe is very convincingly bad.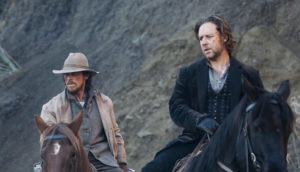 It was fairly costly for this kind of movie – at $55 million – and did well to nearly recoup that in the US alone, with a $53.5 million gross, especially with two non-American stars. But that turned out to be almost all its audience, taking only $16.5 million worldwide to total $70 million.
Mangold also directed Walk the Line, The Wolverine, Cop Land, Girl, Interrupted, Knight and Day.
© Derek Winnert 2016 Classic Movie Review 3908
Check out more reviews on http://derekwinnert.com