20th Century Women **** (2016, Annette Bening, Elle Fanning, Greta Gerwig, Lucas Jade Zumann, Billy Crudup) – Movie Review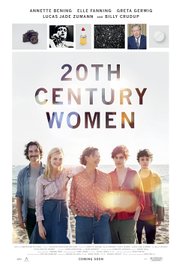 There's a feast of acting from Annette Bening, Elle Fanning, Greta Gerwig in writer-director Mike Mills's rousing, provocative and moving story of three hippyish women exploring love and freedom in Southern California during the early Seventies.
Mills is Oscar nominated for Best Original Screenplay. It's a real quality piece of work. In a good way, it certainly feels autobiographical, and it is, being based in part on Mills's childhood. It's a shame that Bening and Fanning didn't swing some awards though.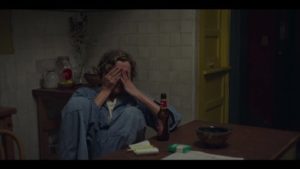 Bening plays the free-spirited, cigarette smoking Dorothea, the charismatic but rather selfish single mother bringing up Jamie (Lucas Jade Zumann), the rebellious teenage son she can't reach out to successfully, while he sulkily tries to discover who he is and what his values and beliefs are.
The determinedly unconventional Dorothea shares her bohemian home with Julie (Fanning), Abby (Gerwig ) and William (Billy Crudup), partly to pay the rent, partly for company. Weirdly, she tries to get Julie and Abby involved in bringing Jamie up successfully.
It is mainly Bening's show, in a tour de force, with Fanning the class support act. But Gerwig, Zumann, and Crudup are also excellent.
The lofty, long view ending is a slight mistake, but otherwise this is about as good as it gets for this feminist-inclined kind of intimate Seventies-set emotional comedy drama.
© Derek Winnert 2017 Movie Review
Check out more reviews on http://derekwinnert.com