17 Again ***½ (2009, Zac Efron, Matthew Perry, Leslie Mann, Thomas Lennon, Melora Hardin) – Classic Movie Review 805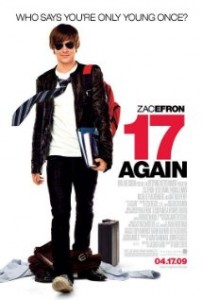 The 37-year-old Matthew Perry has made a mess of his life, is always grumpy and is divorcing the woman (Leslie Mann) who is his one true love. Luckily, and magically, he gets a second chance to be 17 again and, hey presto, is reincarnated as Zac Efron.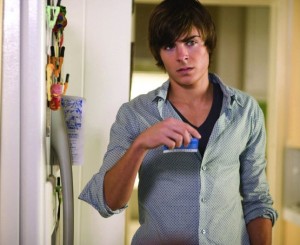 So the High School Musical (2006) star goes back to high school, where he can be a star at playing basketball and fall for his middle-aged wife all over again. Director Burr Steers's amusing and appealing 2009 fantasy movie gives Efron a chance to win some older viewers, which he grabs puppy-dog eagerly.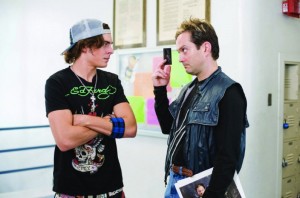 Efron has got charm and talent to spare, and they are pretty well used here. This is a good vehicle for him. Even though the pleasant script by Jason Filardi sometimes lacks freshness and oomph, and it never achieves the brilliance of the similar Big, it's still always entirely serviceable, and occasionally excellent.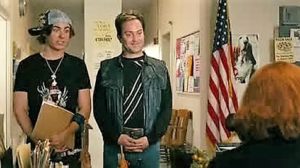 It may be rough acting, but Thomas Lennon gets lots of laughs as Efron/Perry's inappropriate best friend Ned Gold, and his scenes wooing the geeky, strict school principal Jane Masterson (Melora Hardin) are the film's funniest. Mann gives a warm account of herself of the middle-aged woman Scarlet, who is bewildered by being attracted to a very young man half her age.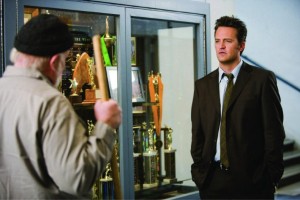 It is impossible to image Efron growing up to look like Perry. And you feel very sorry for the ex-Friends star, who can be really funny, but is lumbered with all the movie's boring, serious side in a small role. Whatever happened to his once promising film career? Sterling Knight and Michelle Trachtenberg's roles as Efron/Perry's teenage kids start very brightly but get lost along the way.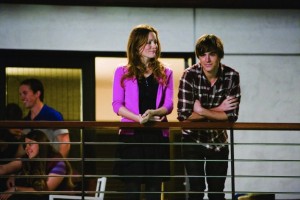 In any case, this is a very likeable, entirely amiable old-school fantasy comedy drama that you're happy to give a second chance to and see again.
© Derek Winnert 2014 Classic Film Review 805 derekwinnert.com